Do you like granola?
It's expensive every time you buy at a store, but it's very cheap if you make it at home.
Off-the-shelf granola has many additives and sugar amounts, and there are many points to keep in mind when purchasing.
However, if you make it at home, you will not worry about it. Since it is safe with no additives, it can be used for children's breakfast.
And since the amount of sugar can be adjusted, it doesn't cause you to get fat, so you can make it healthy.
Also, since It can make various arrangements, I am happy that I can customize it to my liking.
Ingredients
250g oatmeal
3 tbsp coconut oil
2 tbsp agave syrup (or maple syrup)
1 tsp cinnamon
A pinch of salt
*If you want to make without coconut oil, 6 tablespoons agave syrup.
This is oatmeal and agave syrup.
Directions
①Put all ingredients in a bowl and mix. (If you arrange it, put it here together)
②Add topping 1.
③Bake for 20 minutes in a 180 degree oven. (Can be baked in a frying pan)
④Add topping 2 and mix.
Arrange
Chocolate base → 2 tablespoons cacao powder
Spicy →cardamom, ginger powder, nutmeg powder (1 teaspoon each)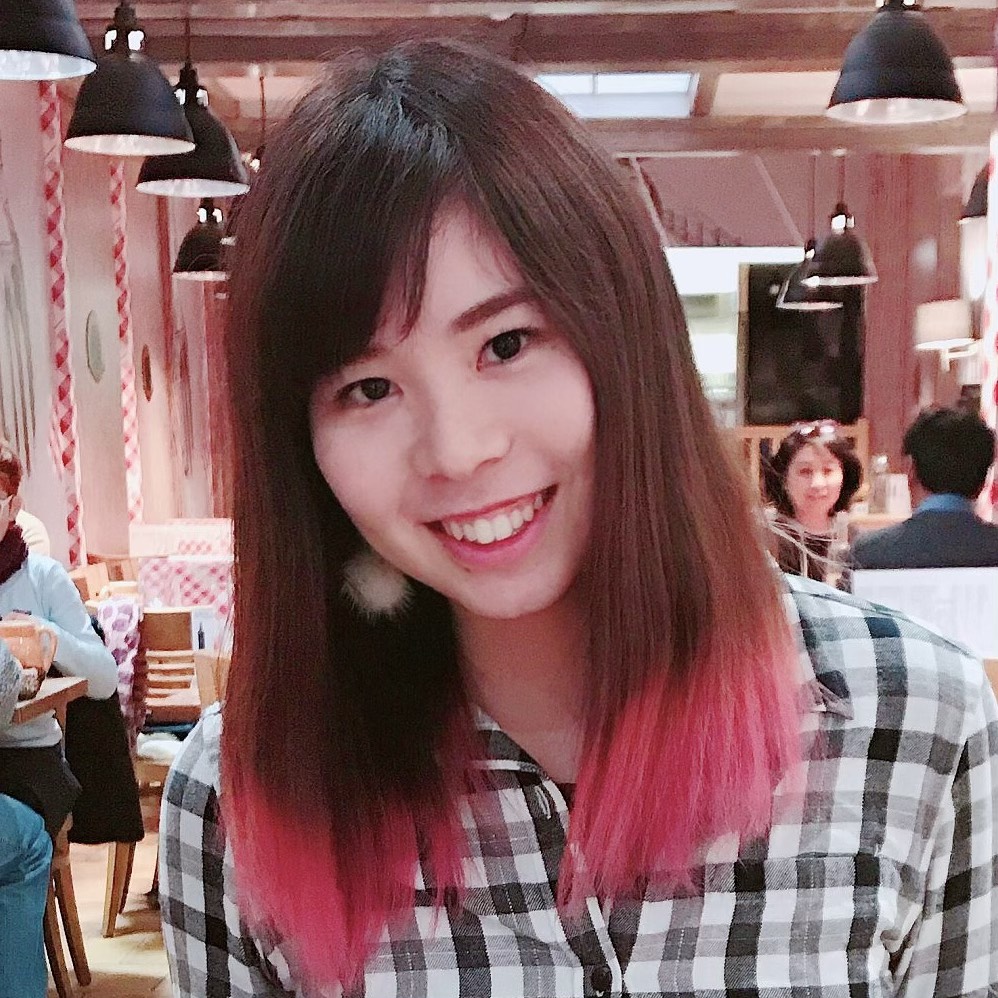 vegan_miku
I'm sure some people are unfamiliar with spicy arrangements, but this combination of spices is common overseas.
Mixing spices increases the antioxidant power by a synergistic effect.
topping 1
Nuts, Pumpkin seeds, Sunflower seeds
topping 2
Cocoa nibs, Dark chocolate, Coconut flakes, Coconut chips, Banana chips, Dates, Dried fruits
This is coconut chips.
The link below is the trusted "cocowell" coconut flakes. Many are bleached, but this does not use bleach.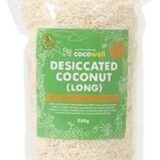 Amazon | cocowell デシケイテッドココナッツ 200g ロング | cocowell (ココウェル) | サラダトッピング 通販
cocowell デシケイテッドココナッツ 200g ロングがサラダトッピングストアでいつでもお買い得。当日お急ぎ便対象商品は、当日お届け可能です。アマゾン配送商品は、通常配送無料(一部除く)。
Point

If the nuts and seeds are roast type instead of raw type, the timing of topping 2 is the same.
If you add dry raisins with topping 1, it will expand and become hard.
Mix the chocolate as it melts if you put it in it while it is hot.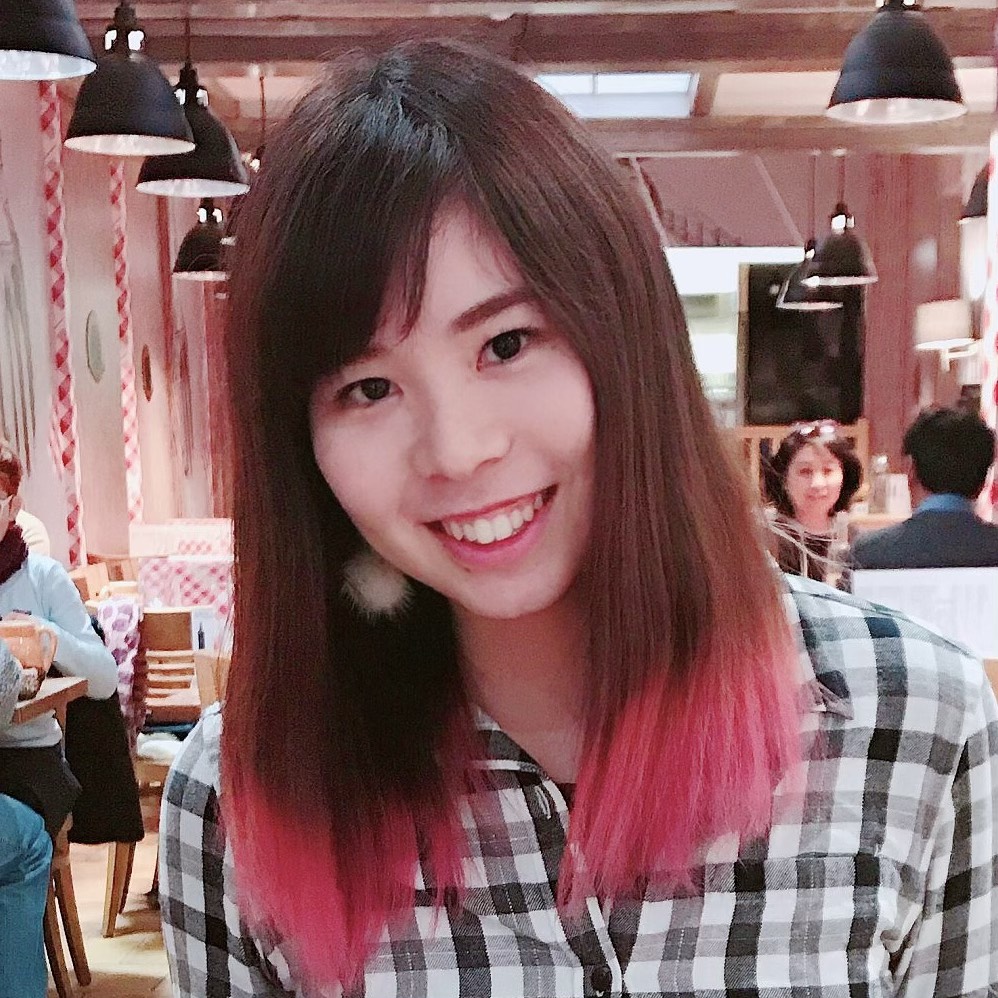 vegan_miku
I prefer the texture of chocolate that remains, so mix it after cooling.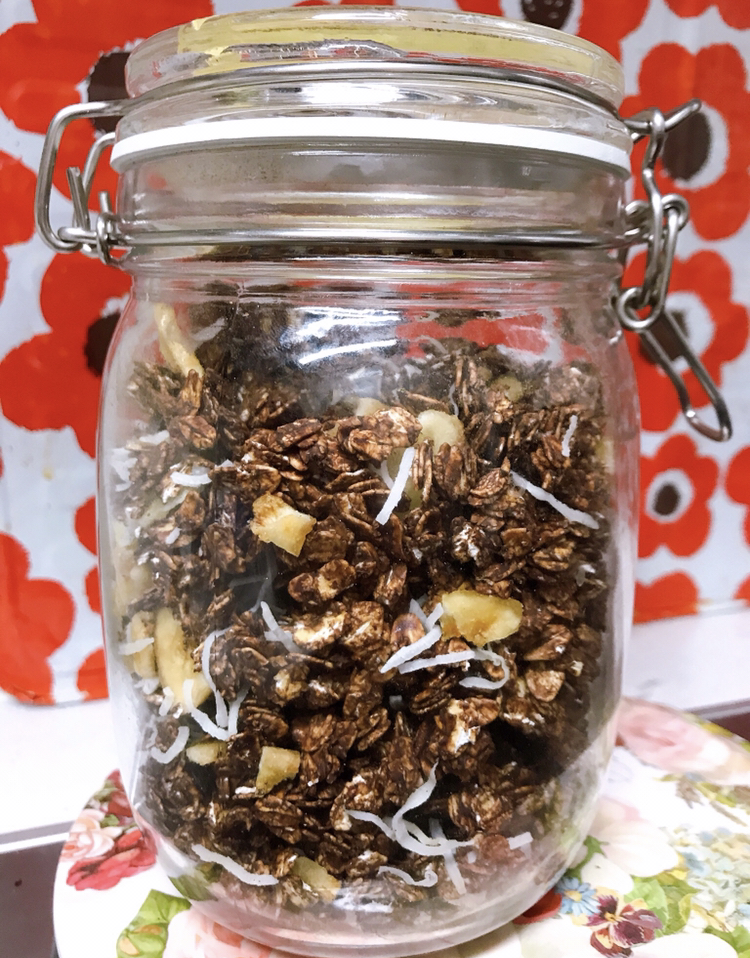 I added cocoa powder to the base and added coconut flakes and banana chips as topping 2.
Nutritional value of oatmeal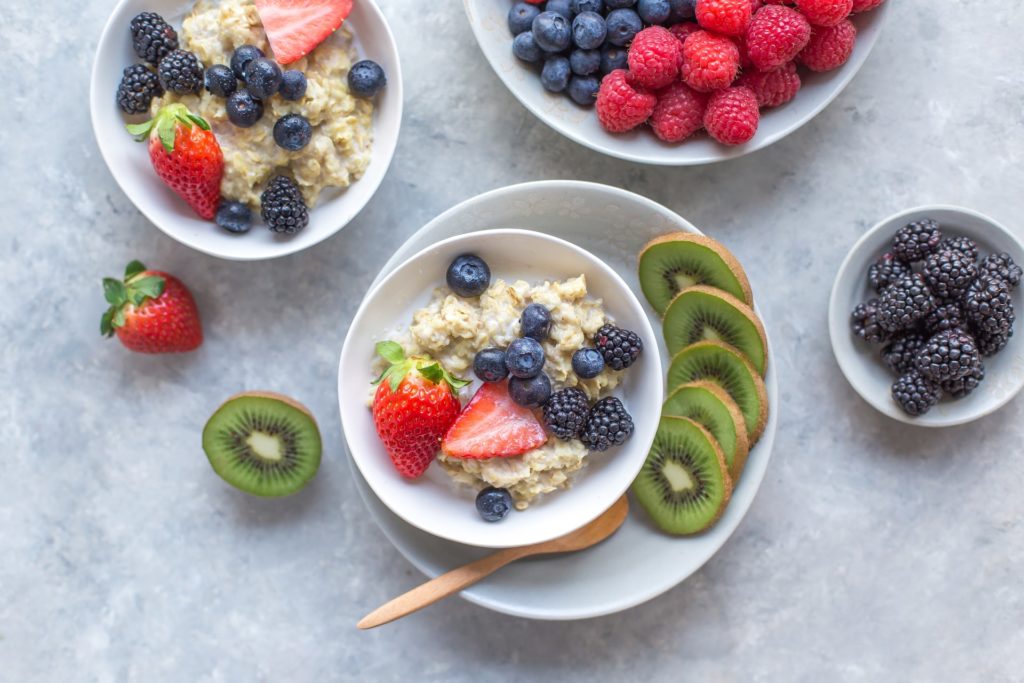 Oatmeal is the most nutritious of all grains, especially high in fiber and protein.
High dietary fiber
Dietary fiber is included in 100g about 10g. The amount of dietary fiber is brown rice 3 times, and white rice 20 times.
And Soluble dietary fiber (in 3g/100g) and Insoluble dietary fiber (in 6g/100g) are both included.
Because it contains a large amount of insoluble dietary fiber, it forms stool, promotes intestinal peristalsis, and can eliminate waste products.
High protein & High mineral
Oatmeal contains protein 100g about 14g I am. This is brown rice 2 times, white rice 2.3 times.
Iron, zinc, phosphorus, calcium is also the most abundant. Only magnesium has a higher price in brown rice, but the difference is only slight.
Vitamin B1 tends to lack vegan
The vitamin is rich in vitamin B1. Vitamin B1 helps the body recover and digest, and maintains cranial nerve function.
White rice is prone to vitamin B1 deficiency because rice bran containing vitamin B1 cannot be consumed due to threshing.
During the Edo period, the intake of meat and beans was low, and many people ate only white rice and vegetables, which caused a large number of beriberi, a disease that causes abnormalities in the nervous system, and became a national disease. (Pain in limbs and edema of lower limbs)
Therefore, vegan people are encouraged to actively take whole grains, soybeans, and beans.
However, vitamin B1 is water-soluble, dissolves in water, and is weak against heating, so it is necessary to shorten the heating time and washing time.
I think the most effective way to take vitamin B1 is to eat oatmeal as it is in soy milk.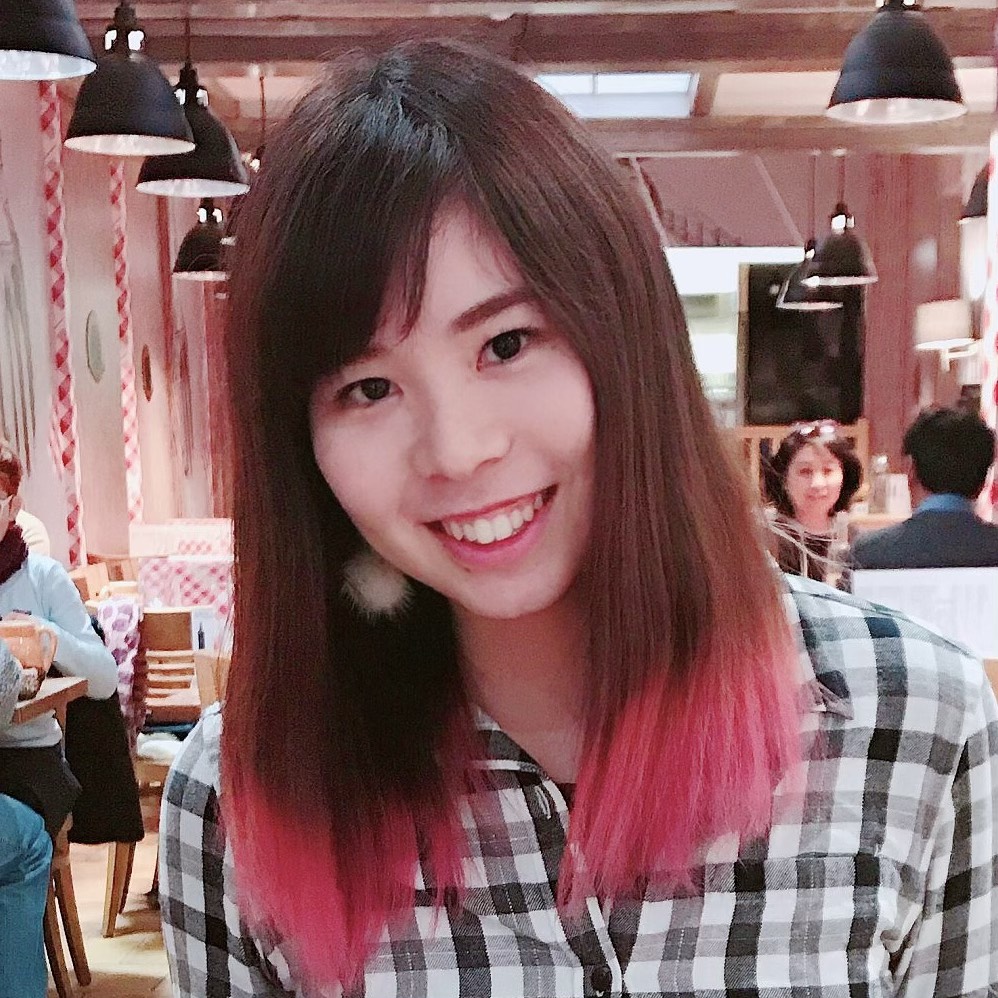 vegan_miku
Soy milk and oatmeal breakfast is a standard breakfast, and I eat it almost every day.
I think some people are not good at soft oatmeal.
As I did, I liked it because of its health benefits!
You can find the amino acid score of oatmeal in this recipe article(in English).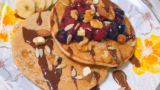 Vegan~Banana pancake(Gluten Free&Sugar Free&Dairy Free)
A vegan pancake recipe that is flour-free, sugar-free, and dairy-free. Since it is sugar-free, it is sweetened only by the natural sweetness of bananas.