Cookies are so easy to make that I sometimes want to eat them.
Because rice bran, rice flour and soy milk are used, it is gluten-free and dairy-free, so it is a safe recipe for people with allergies.
Let's make it in a free time.
A super simple vegan cookie recipe that you can make in no time.
Recommended for such people
I like healthy cookies!
I want to eat harder cookies than soft ones!
I want to make it at low cost!
I want to eat gluten-free cookies!
vegan_miku
You don't need to cool the dough in the refrigerator, just measure and mix the ingredients.
Here's a simple and healthy cookie recipe!
Ingredients(18 cookies )
50g Roasted rice bran
100g Rice flour
50g Maple syrup (or agave syrup)
10g Coconut oil
60g Soymilk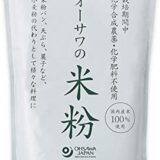 Amazon | オーサワの国内産米粉 | オーサワジャパン | 米粉 通販
オーサワの国内産米粉が米粉ストアでいつでもお買い得。当日お急ぎ便対象商品は、当日お届け可能です。アマゾン配送商品は、通常配送無料(一部除く)。
Directions
Mix all ingredients.
Take a little less than 1 tbsp and shape it into an oval shape.
Bake in a 180 degree oven for 25 minutes.
The inside is moistened with rice flour.
The outer texture is crunchy and firm.
The scent of rice bran is good and has a deep flavor.
Arrange
Okara
Instead of 100g rice flour, roasted okara 100g was used.
The texture is soft, and it becomes a hollow cookie.
Roasting removes moisture, and when you bake in the oven, the heat goes through well.
Mint
Peppermint has the highest antioxidant content of any herb.
For that reason, I use mint tea husks as they are for sweets and for cooking.
After drinking mint tea, put the husks in a frozen state.
I may also include mint tea husks 15g in this cookie recipe.
The smell of mint is not strong, and people who eat it will not notice it.
If you like mint, I would like to add more.
Rice bran nutrition
Nutritional value and benefits
The rice bran contains 90% of the nutrient content of brown rice.
Vitamin B1, vitamin E, magnesium,Iron Rich in protein, dietary fiber, inositol, and γ-oryzanol.
Inositol contained in rice bran has arteriosclerosis-preventing and lipid metabolism disorder improving effects.
γ-Oryzanol has the effect of regulating autonomic nerves, preventing diabetes, preventing hepatitis, and preventing spots and wrinkles.
Therefore, you can improve your body condition and prevent illness, and you can expect aging effect on your skin.
It also has the effect of lowering blood sugar and cholesterol, improving bowel movements, and has a detox diet.
Notes on rice bran
Rice bran is produced when refining brown rice into white rice.
Rice bran is the hull of white rice.
Therefore, rice bran is a place with a lot of residual pesticides.
If you care about pesticides, I recommend pesticide-free rice bran.
In addition, "inorganic arsenic" (carcinogenic group 1) may remain.
The fact that the rice bran is in the rice bran has the possibility of being in the raw rice, the brown rice.
Inorganic arsenic in brown rice is said to be twice the amount in polished rice.
It seems that the Ministry of Health, Labor and Welfare does not have any problem, but I read about the carcinogenicity of inorganic arsenic in a dietary book for a child somewhere.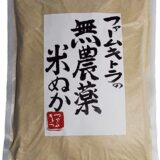 Amazon | 【北海道産】米ぬか(500g)無農薬 ファームキトラの無農薬米ぬか 令和元年度産 産地直送 | ファームキトラ | 漬物の素・糠床 通販
【北海道産】米ぬか(500g)無農薬 ファームキトラの無農薬米ぬか 令和元年度産 産地直送が漬物の素・糠床ストアでいつでもお買い得。当日お急ぎ便対象商品は、当日お届け可能です。アマゾン配送商品は、通常配送無料(一部除く)。
Summary
Vegan, gluten-free, healthy but I want to make a delicious cookie, this recipe was made through trial and error.
It is highly nutritious and recommended for children's snacks and those on a diet.
It can be done in a short time and is very easy, so you can make it with your child. I think the process of rolling one by one is fun.
One person can make this cookies while watching a movie.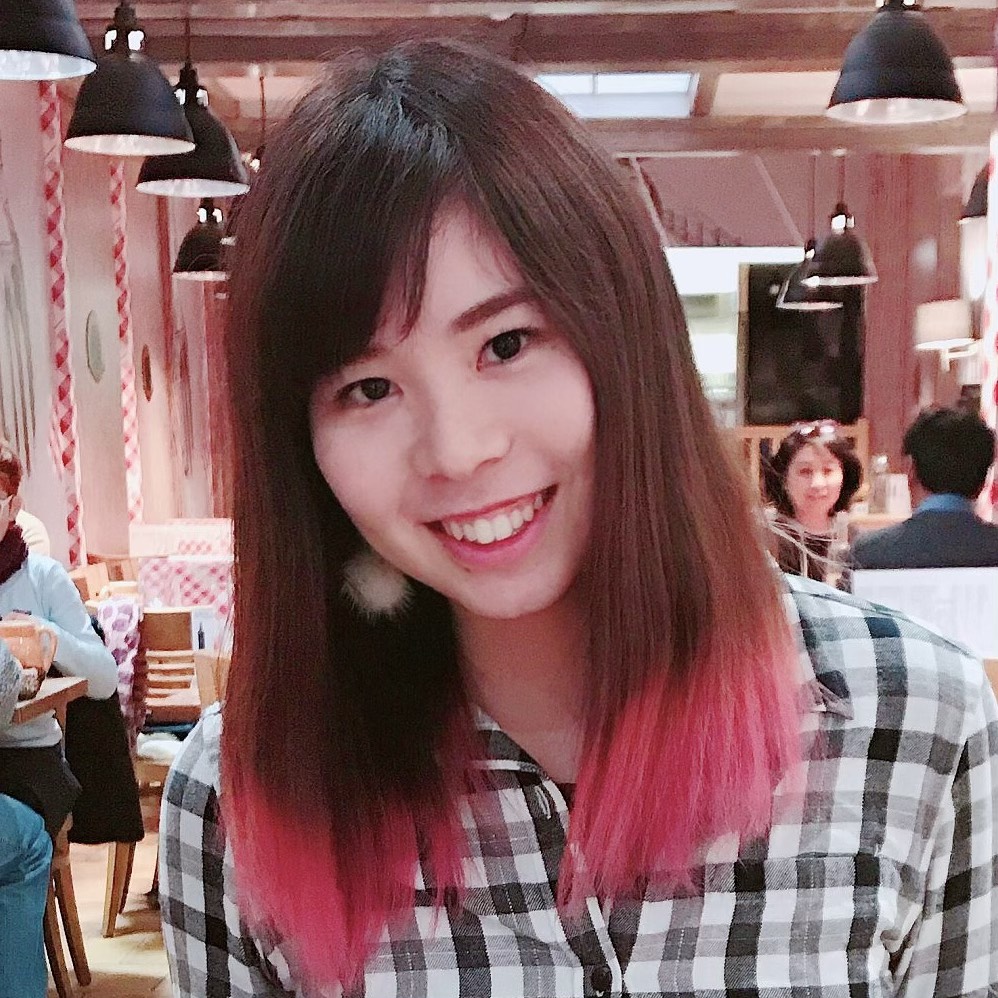 vegan_miku
Please have a good time from the time of making sweets.
The following are reference contents of the Ministry of Health, Labor and Welfare.