A vegan diet is a diet that does not contain animal foods but only from plant foods.


This time, I would like to introduce vegan noodles made based on such a healthy eating style.


In Japan, where cup noodles originated, vegan cup noodlesand vegan instant noodlesare being released one after another.

Vegan Noodles【Yamadai and T's Restaurant】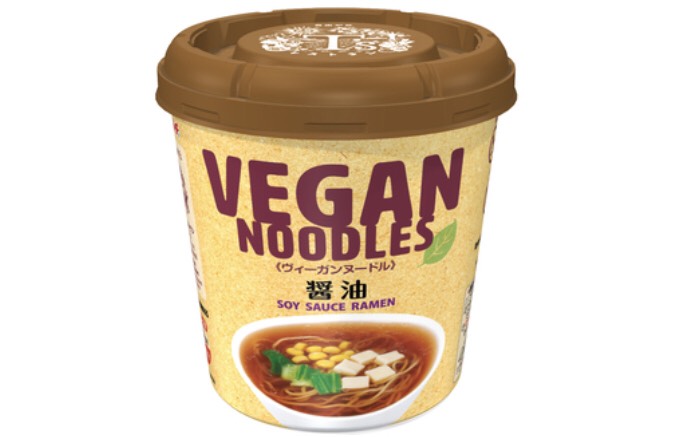 Cup noodles that do not use animal foods, supervised by the vegan restaurant "T's Restaurant".

No animal ingredients, no chemical seasonings, alcohol-free, non-fried noodles cup noodles, which are kind to the body and the environment.

Cup noodles usually use alcohol to ensure the expiration date.

However, Yamadai has succeeded in developing alcohol-free technology, making it a product that Muslims can eat.

Shiitake mushrooms and kelp give the soup stock a sufficient flavor.

Noodles are flour-based, but soy fiber is kneaded into them.

You can also ingest dietary fiber, which modern people tend to lack, and it is a particular noodle.

Amazon | ヤマダイ 担担麺 ヴィーガンヌードル T'sレストラン 67g 即席カップめん | ヤマダイ | ラーメン 通販
ヤマダイ 担担麺 ヴィーガンヌードル T'sレストラン 67g 即席カップめんがラーメンストアでいつでもお買い得。当日お急ぎ便対象商品は、当日お届け可能です。アマゾン配送商品は、通常配送無料(一部除く)。
Amazon | ヤマダイ 酸辣湯麺 ヴィーガンヌードル T'sレストラン 67g 即席カップめん | ヤマダイ | ラーメン 通販
ヤマダイ 酸辣湯麺 ヴィーガンヌードル T'sレストラン 67g 即席カップめんがラーメンストアでいつでもお買い得。当日お急ぎ便対象商品は、当日お届け可能です。アマゾン配送商品は、通常配送無料(一部除く)。
Plant Ramen【IKEA】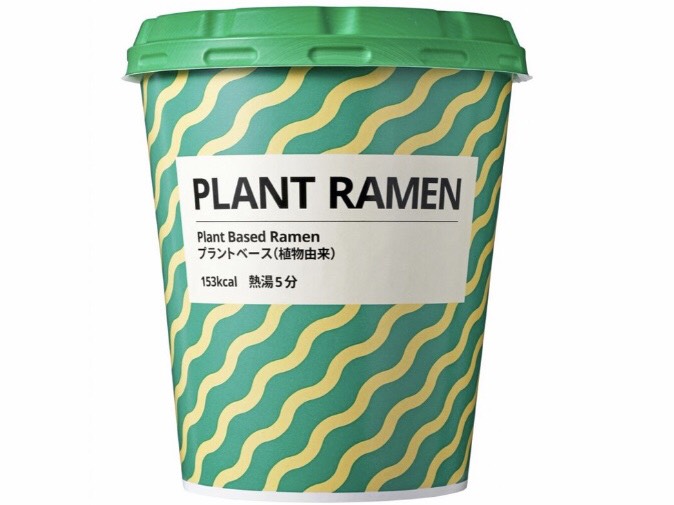 From Sweden, which has a strong interest in environmental issues.

IKEA has released "Plant Ramen", which is animal-free, chemical seasoning-free, palm oil-free, and non-fried noodles.

This cup noodle was born through joint development with Yamadai.

Palm oil is concerned about environmental problems caused by deforestation, orangutan reduction problems, and human rights problems.

The effects of palm oil are introduced in the following articles.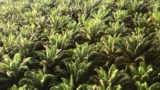 Palm oil in foods and soaps promotes deforestation
It is unhealthy but convenient palm oil that causes deforestation. Collected from oil palm fruits, it is a saturated fatty acid in vegetable oil, and is said to be unhealthy. While there are countries that ban palm oil power generation, a large amount is produced, and it is contained in food, cosmetics, soap, detergent, etc.
IKEA offers two flavors, salty and curry.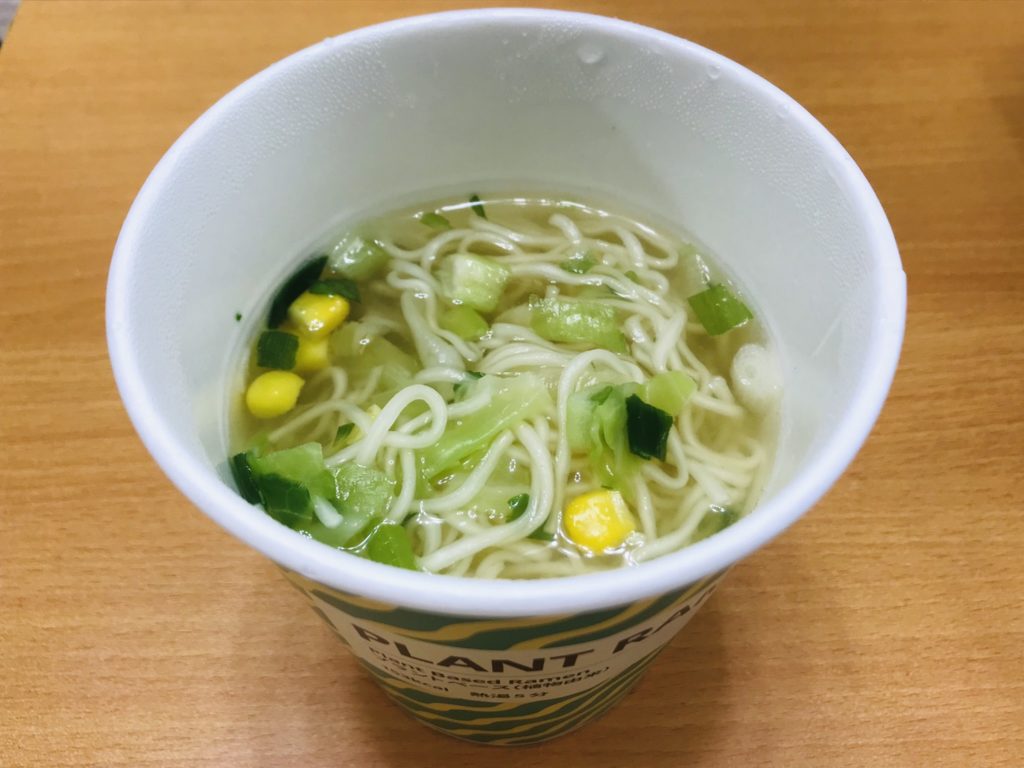 The salty taste is light and you can feel the umami of vegetables.

Saltiness complements it and is not too strong.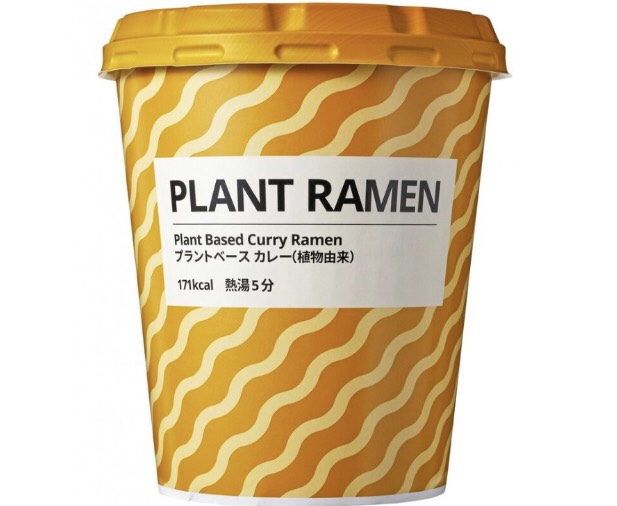 The curry taste is very curry. lol

Please try both types.


Samurai  Ramen UMAMI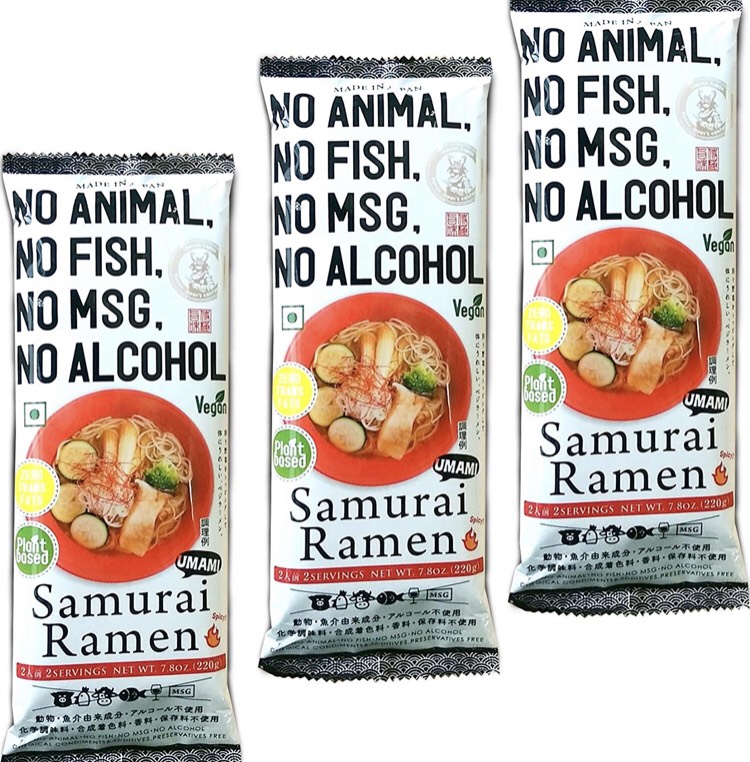 Samurai Ramen is an instant ramen that is animal-free, chemical seasoning-free, fragrance-free, preservative-free, and alcohol-free.

With the concept of "beyond religion and customs," it is a vegan, vegetarian, and Muslim product.

However, please note that it is not halal certified.

A ramen with a new global taste using kelp and spices.

Amazon | Samurai Ramen UMAMI(サムライラーメン旨味)1袋(2人前)×3袋 | Samurai Ramen UMAMI | ラーメン 通販
Samurai Ramen UMAMI(サムライラーメン旨味)1袋(2人前)×3袋がラーメンストアでいつでもお買い得。当日お急ぎ便対象商品は、当日お届け可能です。アマゾン配送商品は、通常配送無料(一部除く)。
Gluten-free instant shoyu ramen
Gluten-free Meister instant noodles that are animal-free, chemical seasoning-free, genetically modified ingredients-free, and flour-free.

The noodles made by Kobayashi Noodles Co., Ltd. are used, and the noodles are made from domestic rice flour and potato starch.

Because it is gluten-free, it is suitable for people with wheat allergies.

Miso ramen and tonkotsu-style ramen are also on sale, but please note that tonkotsu-style ramen is vegetarian-friendly.

Amazon | ビーガングルテンフリーしょうゆラーメン 5食スープ付き | グルテンフリーマイスター | ラーメン 通販
ビーガングルテンフリーしょうゆラーメン 5食スープ付きがラーメンストアでいつでもお買い得。当日お急ぎ便対象商品は、当日お届け可能です。アマゾン配送商品は、通常配送無料(一部除く)。
Summary
When it comes to "vegan meals," I think many people have the image that the taste is light and not delicious.

However, the vegan ramen introduced this time changes that image.

You can eat rich and delicious ramen even in vegan.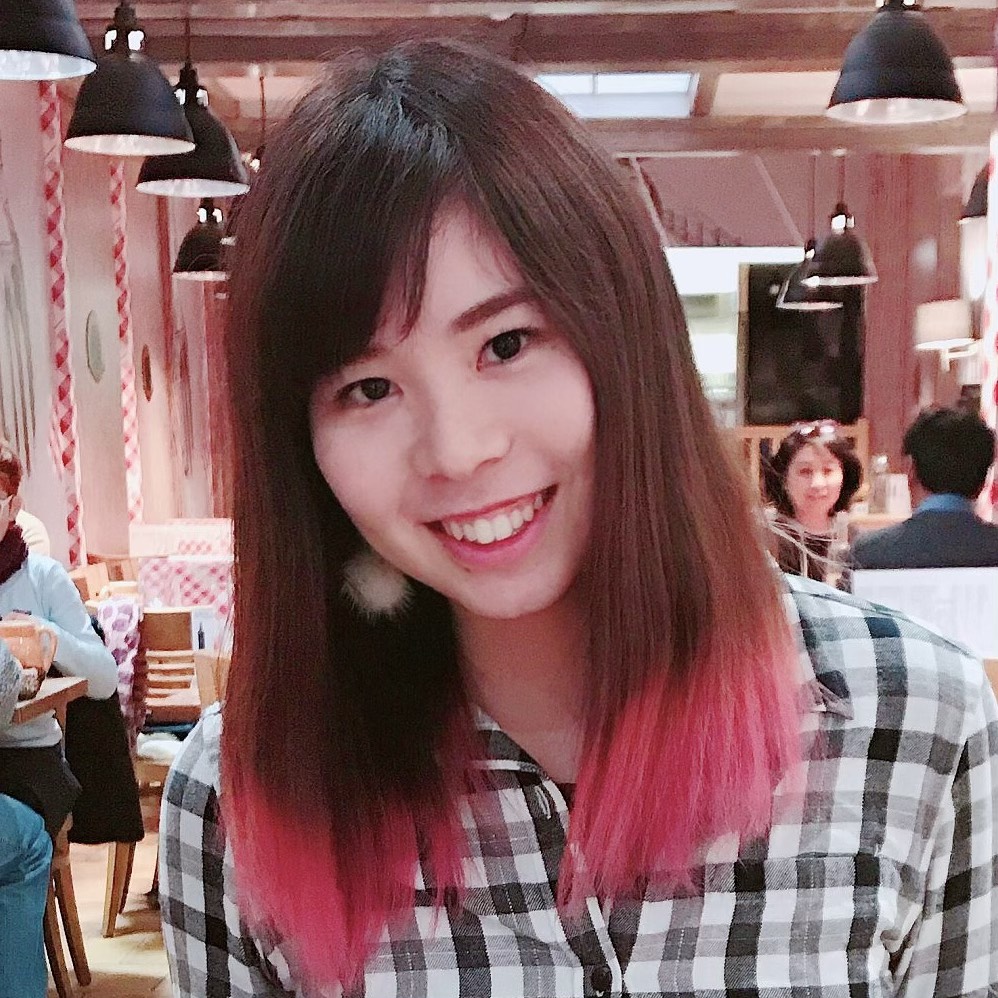 vegan_miku
Please try vegan ramen once.
In the article below, I'll show you a simple vegan ramen recipe that you can make at home.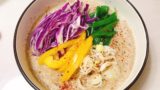 Vegan-Healthy Easy Sesame Miso Ramen
Ramen often uses chicken stock or butter in its soup, which causes high cholesterol levels. This vegan ramen recipe is based on kelp stock, kneaded sesame and onions.