2021 Veganuary was far beyond expectations and was attended by a large number of people.

Many people around the world have committed to the campaign, resulting in participants from 209 countries and territories.

If you are not familiar with Veganuary , please see the article below.

What does Veganuary mean?
I'm writing about what Veganary is and what it means. It also describes its relationship with the global pandemic COVID-19. It also introduces the trends of Veganuary in 2021.
The 2021 veganary, which was the largest ever, is also introduced in the following article along with past trends.
Veganuary in January 2021 was attended by 580,000 people, the largest number ever!
I write about the number of participants in the 2021 Veganuary and the effects of the coronavirus.
This time, I will introduce Veganuary in companies and supermarkets, focusing on the birthplace of vegan and veganuary in the UK.
Recommonded for such people
I want to know about British veganuary!
What does veganuary in a company or supermarket mean?
Veganuary at a major supermarket
This year, many major supermarkets in the UK ( Asda , Tesco , Morrisons , M&S, etc. ) Has committed to Veganuary .

Major supermarkets are appealing to us as consumers, understanding many altruistic reasons and their need to try vegan food, rather than just making it a marketing opportunity.

The focus is on "plants are the only sustainable way for our food supply system" .

Asda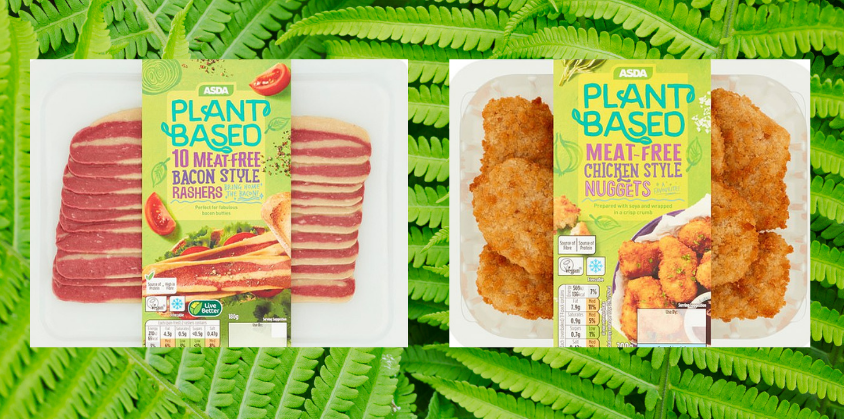 Asda is a supermarket at the forefront of the plant-based revolution.

In January 2021, Asda launched 22 vegan products.

Among them is Vegan Bacon , which is Asda's own brand.

Asda also has a vegan homepage.

There is an explanation "What is a vegan diet?" And there are three reasons to try vegan ( environment, health, delicious ). Is written.

The page has an introduction to popular vegan products and links to help you register for Veganuary .

The following are not Asda products, but they are Vegan Minced that you can buy on Amazon.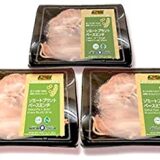 Amazon | SoMeat Plant-based Mince (200g×3) | 染野屋 | 冷凍惣菜 通販
SoMeat Plant-based Mince (200g×3)が冷凍惣菜ストアでいつでもお買い得。当日お急ぎ便対象商品は、当日お届け可能です。アマゾン配送商品は、通常配送無料(一部除く)。
Tesco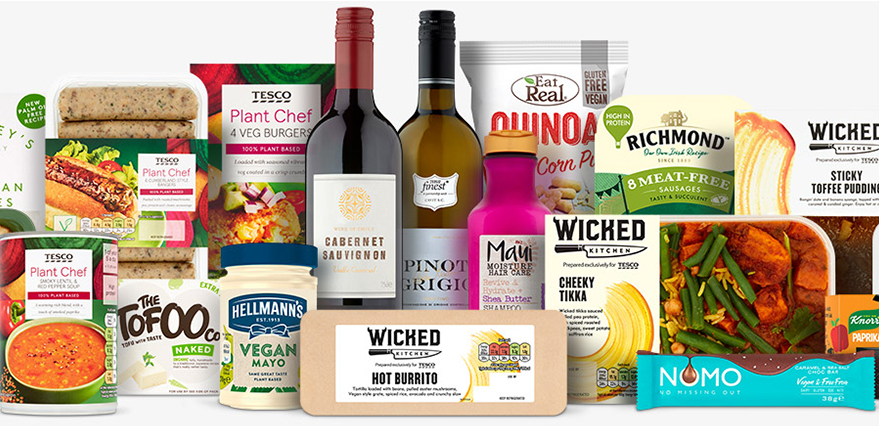 Tesco advertised on television and radio in early January.

Overall sales of vegan products increased 35%in January of this year, and the popularity of individual products skyrocketed.

For example, the hot burrito in the wicked kitchen is 750% more than the previous veganuary.

Plant chef Vegan Burger has increased by 500% .

Plant Chef Spicy Beans Burger came in third, recording a 300% increase .

Tesco home page also has a vegan-specific web page with vegan recipes, popular vegan products, and more.

The following are not Tesco products, but they are vegan hamburg that you can buy on Amazon.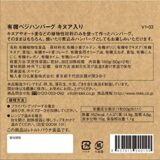 Amazon | Carlota(カルロタ) 有機ベジハンバーグ キヌア入り 160g(80g×2) | カルロタ | 健康食品 通販
Carlota(カルロタ) 有機ベジハンバーグ キヌア入り 160g(80g×2)が健康食品ストアでいつでもお買い得。当日お急ぎ便対象商品は、当日お届け可能です。アマゾン配送商品は、通常配送無料(一部除く)。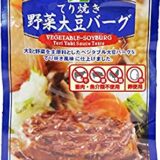 Amazon | 三育フーズ てり焼き野菜大豆バーグ 100g×5個 | 三育フーズ | レトルトおかず 通販
三育フーズ てり焼き野菜大豆バーグ 100g×5個がレトルトおかずストアでいつでもお買い得。当日お急ぎ便対象商品は、当日お届け可能です。アマゾン配送商品は、通常配送無料(一部除く)。
Morrisons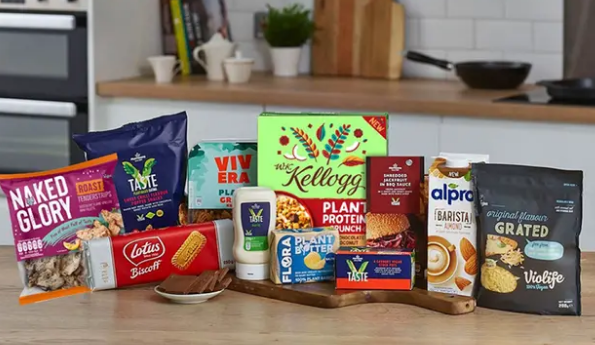 Morrisons launched the £ 25 Wikipedia Essential Box in January.

This is a box full of popular vegan products such as vegan dairy products, vegan meats and vegan snacks.

In addition, there is a page dedicated to vegans on the homepage, which promotes veganuary.

The following are not Morrisons products, but they are vegan sausages that you can buy on Amazon.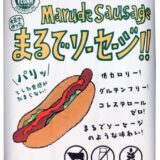 Amazon | 「まるでソーセージ」動物性不使用ヴィーガンソーセージ VEGAN Marude Sausage 4本 x 60g | Terra Foods | ソーセージ・ウインナー 通販
「まるでソーセージ」動物性不使用ヴィーガンソーセージ VEGAN Marude Sausage 4本 x 60gがソーセージ・ウインナーストアでいつでもお買い得。当日お急ぎ便対象商品は、当日お届け可能です。アマゾン配送商品は、通常配送無料(一部除く)。
M&S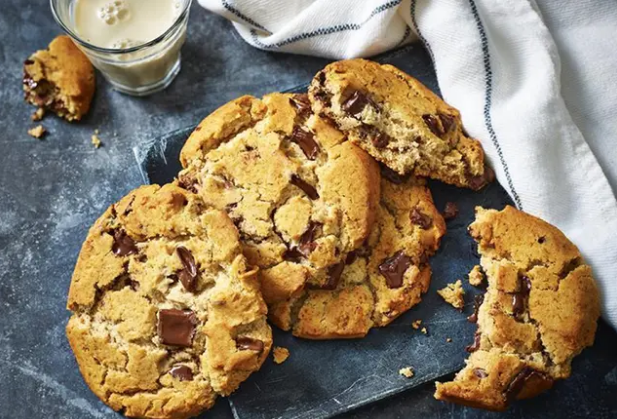 The long-established supermarket M&S (Marks & Spencer) advertised Veganuary on TV and radio in early January.

M & S has created a 31-day vegan meal plan that allows you to enjoy plant-based meals daily.

The new Vegan Beef Pretzel Roll sold one every 30 seconds.

Plant Kitchen Vegan Chocolate Cookies were the most popular cookies.

Below are the Vegan Cookies and Vegan Ham you can buy on Amazon.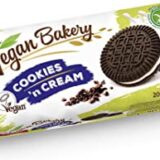 Amazon | Vegan Bakery Cookies & Cream Biscuits 200g - 4 pack ビーガンベーカリークッキー&クリームビスケット200g-4パック | Vegan Bakery | ビスケット・クッキー 通販
Vegan Bakery Cookies & Cream Biscuits 200g - 4 pack ビーガンベーカリークッキー&クリームビスケット200g-4パックがビスケット・クッキーストアでいつでもお買い得。当日お急ぎ便対象商品は、当日お届け可能です。アマゾン配送商品は、通常配送無料(一部除く)。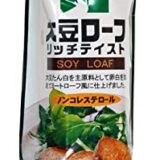 Amazon | 三育フーズ 大豆ローフ 400g | 三育フーズ | レトルトおかず 通販
三育フーズ 大豆ローフ 400gがレトルトおかずストアでいつでもお買い得。当日お急ぎ便対象商品は、当日お届け可能です。アマゾン配送商品は、通常配送無料(一部除く)。
Veganuary in companies
British supermarkets are rapidly increasing vegan food and restaurants are competing to offer new vegan menus.

On the other hand, fast food lags behind veganism in the British food industry.

However, there has been a movement in the fast food world since last year.

Hundreds of new plant-based products were launched in January this year, with many sales exceeding expectations.

Starbucks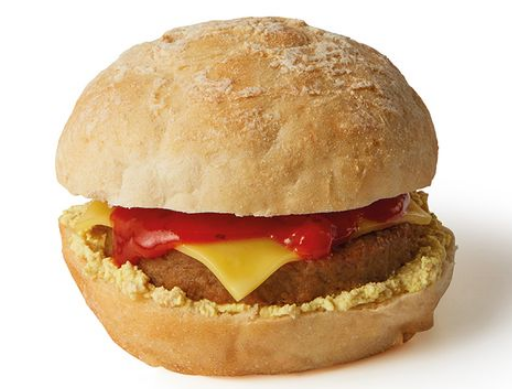 Starbucks launched the Beyond Meat Breakfast Sandwichmade from Beyond Meat sausage patties in January.

Contains vegan eggs made from tofu, vegan cheese, Starbucks special tomatoes.

Also, No Chicken & BBQ Beans Hot Wrap (£ 3.99), a vegan wrap sandwich with soy-based chicken, BBQ beans, coriander, etc., has been released.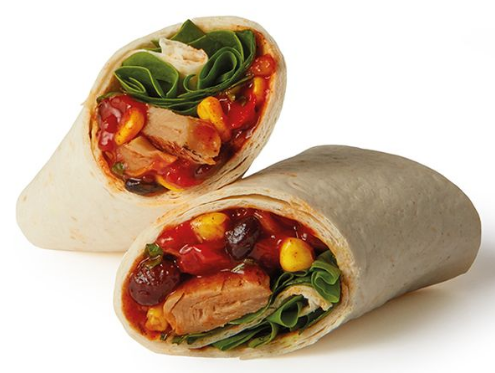 Regarding drinks, It was introduced a plant-based milk called " Starbucks Original Nut Blend "in January this year.

This is a creamy vegan milk with rice, hazelnuts and cashew nuts.

Burger King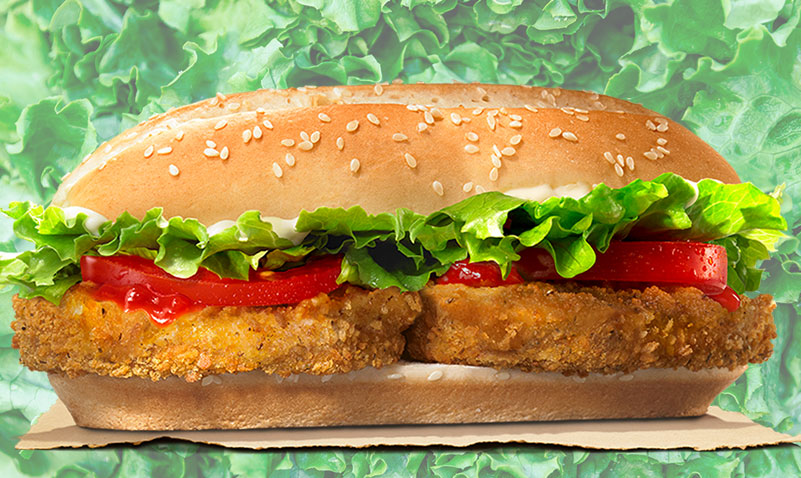 Burger King has released a new Vegan Beans Burgerfrom the popular Veggie Beans Burger.

This vegan burger sells for £ 4.59 separately and £ 5.59 with a drink.

Deliveroo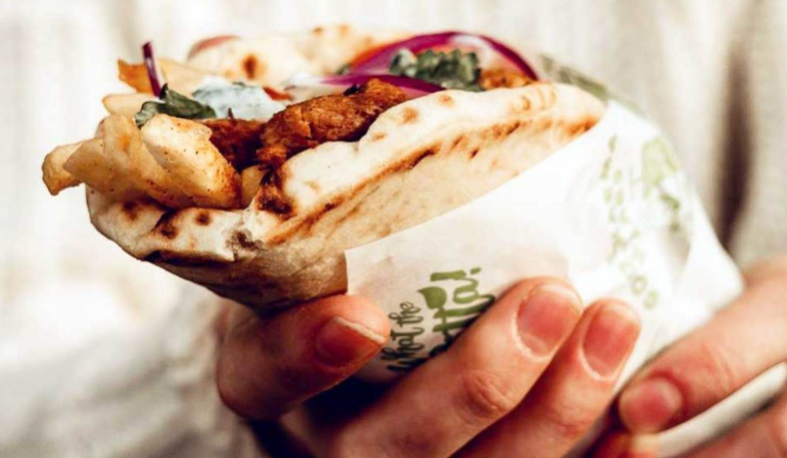 Deliveroo, a popular delivery in the UK, also recorded explosive sales in this veganuary.
We have confirmed that the demand for vegan foods has increased significantly and that there are thousands of new customers in demand.

New customers purchasing vegan products increased 163% year-on-year.

Vegan orders from vegan restaurants increased 146% year-on-year, and vegan option purchase orders increased 114% year-on-year.

Elena Devis, senior commercial manager at Deliveroo
Vegan demand is growing tremendously.

It is expected that veganism will continue next year.

Squeaky Bean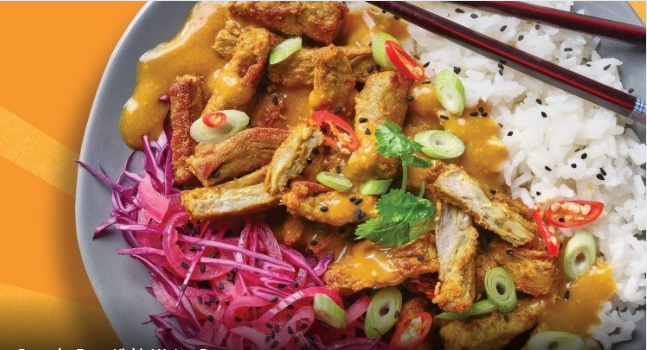 Squeaky Bean has been very successful with the launch of new vegan meats at Sainsbury's and Waitrose.
Squeaky Bean sales are up 222% compared to Vegas in 2020, and it's encouraging to see growth across plant-based categories.

Given everything that's happening in the world today, it was impressive to see the UK retail and food service industry, suppliers, brands, and as consumers, all of us plant-based.

It is a glorious future for the plant-based future that the food offered is more delicious, diverse and more relevant to people's lives.

Simon Day (Marketing manager of Winterbotham Darby)
Summary
Plant-based meat starter THIS ™ recorded sales of over £ 300,000 in the first week of January this year.


Looking back on the 2021 Veganuary, Toni Vernelli, head of the campaign, said

With livestock, climate crises, and pandemics being talked about almost every day, we expected the 2021 veganuary to be the largest ever, but it exceeded all expectations.
I applaud everyone who participates and encourage them to continue eating vegan foods as often as possible.

And we are grateful to all the companies that are committed to Veganuary and make it easier for more people to eat more plant-based foods more often.

Together, we make a big difference to the health of animals, the planet and humans.

Toni Vernelli
The word "vegan" has come to be found in supermarkets in Japan as well.

Especially in Japan, which is a soybean paradise, the number of vegan foods using "soy meat"is increasing rapidly.

The food industry has finally had a "soy meat war" .

As a result, you can easily get vegan products at supermarkets.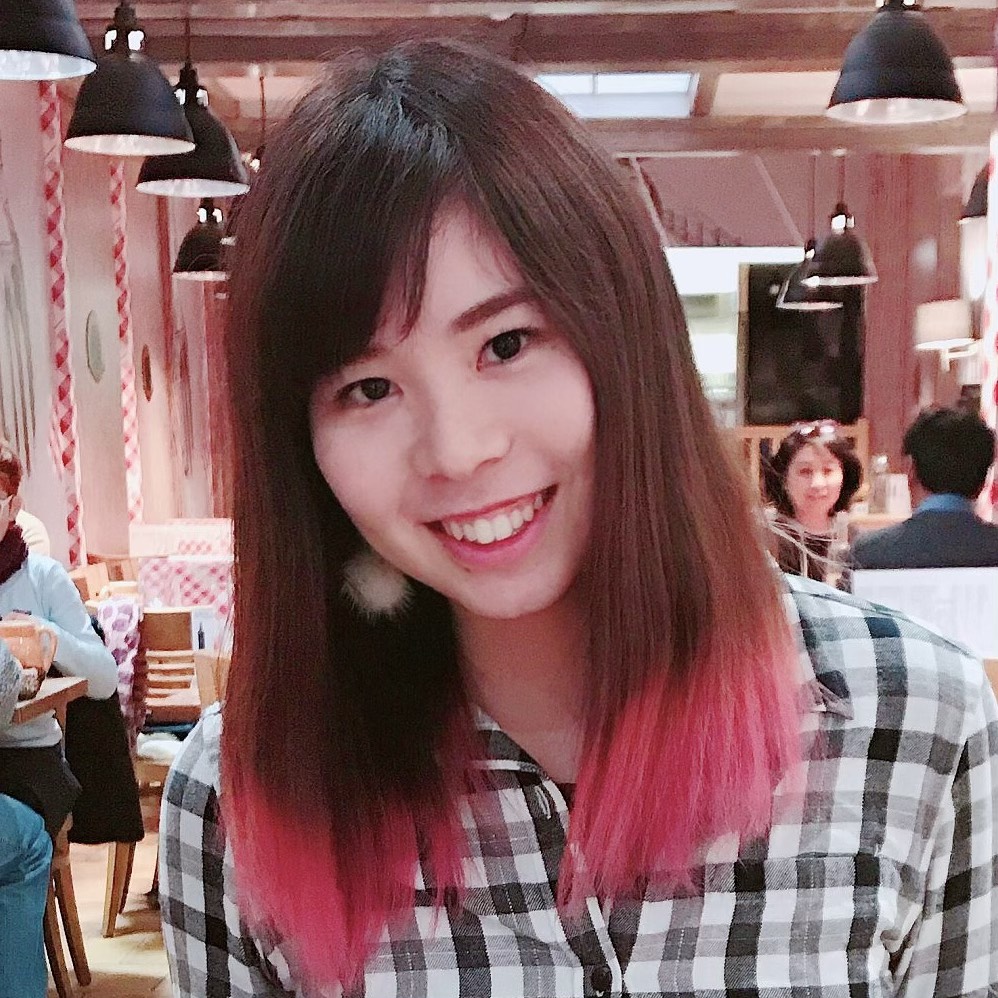 vegan_miku
Guys, please enjoy the deliciousness first as a pioneer of food and cooking.
If you're interested, check out the article below for a simple vegan life that anyone can do.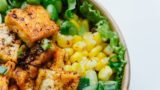 4 Recommended Vegan Life [Introduction]
4 recommended vegan lifestyles [Introduction]. We recommend soy meat, soy milk(plant-based milk), and cruerty free without animal experiments.